Automatic soap dispenser
is a smart product for bath disinfection and distribution with soap liquid inside, which does not require any contact to dispense soap. Instead, they are equipped with motion sensors that can detect hand movement or, under certain conditions, infrared energy emitted by body temperature. When heat or exercise is detected, they automatically discharge a fixed amount of liquid soap. The automatic soap dispenser uses passive infrared sensor technology to detect the movement of the infrared beam from the object.
  Automatic soap dispensers are usually considered wall-mounted devices, as they are often displayed in public toilets in this way. But the same automatic soap dispenser can also be installed in kitchens, corridors and outdoors.
  Three key components of automatic soap dispenser
 1. Passive infrared sensor
 Infrared sensor is like an eye, it detects infrared energy emitted by human body heat. When the hand is close to the sensor, the infrared energy will shake rapidly. This shaking triggers the pump to start and dispense a specified amount of soap.
 2. Pump
 Soap dispenser pump head
 The automatic soap pump is like a water pump, bringing soap from low to high. The pump has the following characteristics:
 No pollution: the fluid only touches the inner wall of the pump or the pipe.
 Multi-purpose, mild, low-shear flow, compatible with fluids, gases, two-phase flows and high-viscosity fluids. Suitable for spray, foam and gel drops.
 Low maintenance, no seal separation, durable and wear-resistant.
 Good airtightness: It has good self-priming ability and can be idling to avoid backflow.
 High cost performance can meet the different working requirements of single channel and multi-channel.
    Wide flow range.
 3. Power
 Soap dispenser DC power supply and battery
 There are DC battery type and AC power type automatic soap dispenser.
 DC battery power supply, the battery is integrated in the soap dispenser body. Usually use 6V 4xAA or 3V 2XAA alkaline batteries or lithium batteries. It is easy to change the battery, just open the cover of the battery box and put the new battery in the box.
   The DC power supply has a waterproof connector. The plugs are divided into European standards, American standards and national standards to connect with the soap dispenser, and there is a power transformer inside the adapter. The input can be 110v-380v, and the output 6V-9V. The AC adapter is not expensive and can be purchased separately.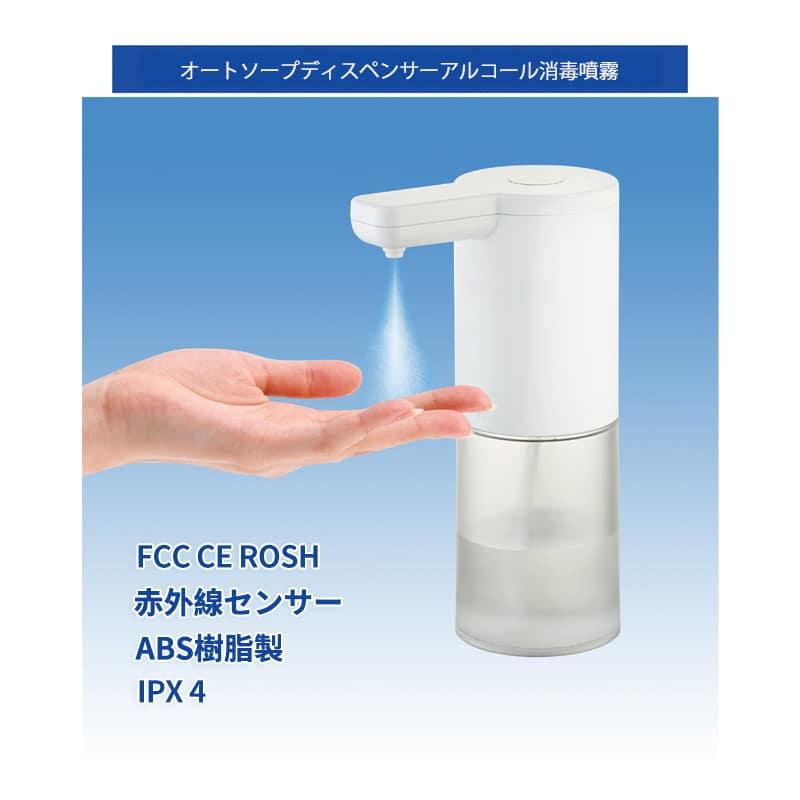 Ningbo Yiming Intelligent Technology Co., LTD., formerly known as Yuyao Yiming hardware and electrical factory, was founded in 2003. As a leading 
China Automatic Soap Sanitizer Dispensers Manufacturers
 and 
oem touchless automatic soap dispenser suppliers
. After more than 15 years of hard work and carefully built, the company covers a total area of 5000 square meters, At present, the company has more than 150 employees. There are 20 injection molding machines, 6 assembly lines, automatic production has been achieved, can independently complete the mold, plastic products development, manufacturing. Specializing in Technology development, Home Appliance R&d, Intelligent instrument manufacturing, Hardware products manufacturing, 
wholesale touchless automatic soap dispensers
, household appliances manufacturing, as well as production and sales. Warmly welcome customers at home and abroad to visit guidance, business negotiations!