Everyone knows that we can wash our hands with the soap in the soap dispenser, but do you really know how to clean your hands well?
There are many stain removers used for stain removal and washing in life. For example, there are some common stain removers such as washing powder, soap, detergent and so on. As for these general stain removers, only some surface stains can be removed. Assuming oil stains, sweat stains, dust and other easy-to-remove stains, it is difficult to deal with some difficult-to-wash stains such as ink. So how to use the soap dispenser?
1. Wet your hands with warm water.
2. Extend your hand and aim at the sensing part of the Gaozhi soap dispenser, and the Gaozhi soap dispenser can automatically drop soap on your hand. After receiving the soap, rub your hands against each other until foaming occurs. Make sure the foam has covered every one of your fingers and nails.
3. Continue to knead the foam for 20 seconds, you can sing "Happy Birthday" to yourself twice.
4. Rinse your hands with clean water.
5. Take out the paper towel from the tissue machine and wipe your hands, remember to dry each finger.
6. Throw the tissue in the trash.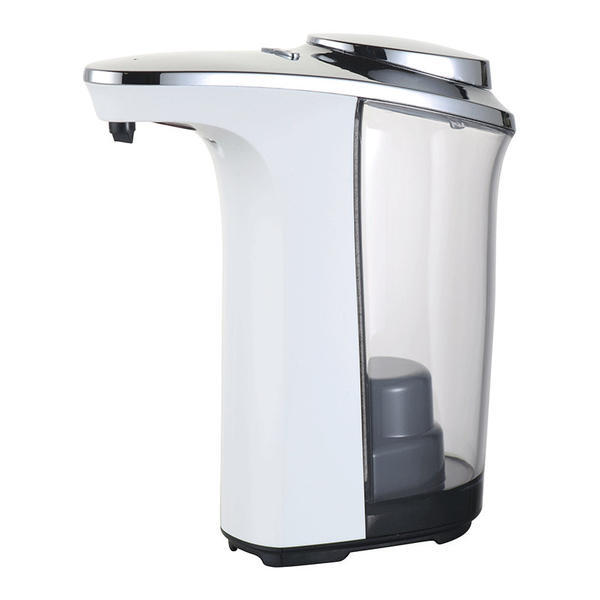 Ningbo Yiming Intelligent Technology Co., LTD., formerly known as Yuyao Yiming hardware and electrical factory, was founded in 2003. As a leading 
China Automatic Soap Sanitizer Dispensers Manufacturers
 and 
oem touchless automatic soap dispenser suppliers
. After more than 15 years of hard work and carefully built, the company covers a total area of 5000 square meters, At present, the company has more than 150 employees. There are 20 injection molding machines, 6 assembly lines, automatic production has been achieved, can independently complete the mold, plastic products development, manufacturing. Specializing in Technology development, Home Appliance R&d, Intelligent instrument manufacturing, Hardware products manufacturing, 
wholesale touchless automatic soap dispensers
, household appliances manufacturing, as well as production and sales. Warmly welcome customers at home and abroad to visit guidance, business negotiations!