1. There is no hand sanitizer
This is very easy to solve, just add hand sanitizer
2. The hand sanitizer is thicker
Treatment method: The hand sanitizer is too thick, which will cause the liquid to be unsmooth, or block the liquid outlet and cause the soap dispenser to not produce the hand sanitizer. You can inject an appropriate amount of water into the soap container to dilute the hand sanitizer. Whether it is a hand-operated or inductive soap dispenser
3. Inferior soap dispenser
Nowadays, there are many kinds of soap dispensers on the market, and the quality and public welfare of the manufacturers are uneven, and it is easy to buy inferior soap dispensers. Inferior soap dispensers usually have a short service life and have many problems during use. For example, some soap dispensers use inferior materials. If the soap dispenser is used for a long time, the hand sanitizer pressed will be black; poor quality The soap outlet sensor is not sensitive and sometimes there is no liquid, which affects the use; if the liquid outlet is not filtered, the soap outlet of this soap dispenser is often blocked, and no hand sanitizer is released.
Solution: It is recommended to choose regular channels when purchasing, try to choose big brands, and the quality is guaranteed
4. Too much air inside
Solution: The main way to dispense hand sanitizer to the soap dispenser is to press the liquid outlet pipe. If there is too much air in the liquid outlet pipe, it will be difficult to press out the hand sanitizer. You can take out the pressing tube outside the soap dispenser, then clean up the excess hand sanitizer outside, pour in clean water and press or use the soap dispenser to discharge the air in the liquid outlet tube.
5. The spring is old and broken
Solution: The spring in the soap dispenser is used to support the pressing of the hand sanitizer in the soap dispenser. If the liquid outlet spring in the soap dispenser is aged or broken, the hand sanitizer cannot be pressed. If the spring is broken, replace it with a new one.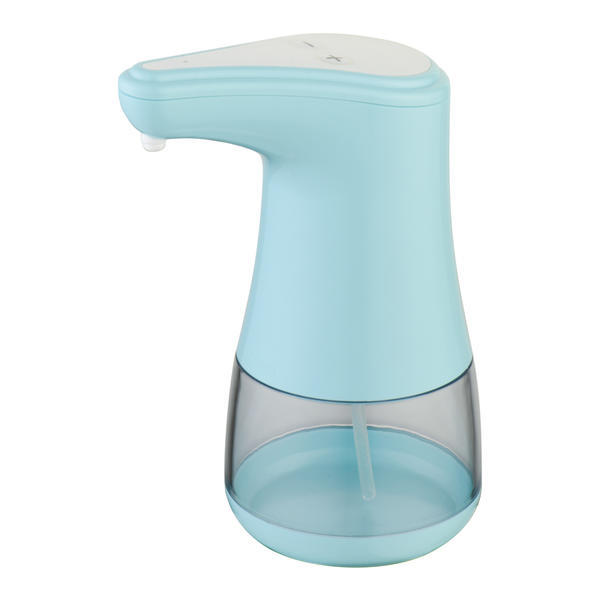 Ningbo Yiming Intelligent Technology Co., LTD., formerly known as Yuyao Yiming hardware and electrical factory, was founded in 2003. As a leading 
China Automatic Soap Sanitizer Dispensers Manufacturers
 and 
oem touchless automatic soap dispenser suppliers
. After more than 15 years of hard work and carefully built, the company covers a total area of 5000 square meters, At present, the company has more than 150 employees. There are 20 injection molding machines, 6 assembly lines, automatic production has been achieved, can independently complete the mold, plastic products development, manufacturing. Specializing in Technology development, Home Appliance R&d, Intelligent instrument manufacturing, Hardware products manufacturing, 
wholesale touchless automatic soap dispensers
, household appliances manufacturing, as well as production and sales. Warmly welcome customers at home and abroad to visit guidance, business negotiations!