Functions of wall-mounted bathroom countertop
soap dispenser
:
Large capacity: 17oz / 500ml.
Wall-mounted: The soap dispenser can be installed on the wall to save counter space, reduce clutter and remove unsightly soap boxes. It can also be simply placed on the table.
Adjustable soap: With an adjustable volume control dial to dispense soap, it can dispense 0.03~0.19 oz. Make soap use longer and reduce waste.
Visibility of soap liquid: the transparent water tank makes it easy to see when you need to replenish soap
Non-contact type: health, safety and hygiene, helping to avoid the spread of bacteria. The infrared sensor can detect your hand distance up to 2.75 inches.
Warranty: 2 years manufacturer's warranty service.
Easy to clean: easy to clean with warm soapy water and a soft cloth.
Disadvantages: Secura is not completely waterproof, but the battery case has a silicone seal to protect them. There is also a hole on the back of the device, so you can choose to wall-mount it.
Specifications of wall-mounted bathroom soap dispenser:
Color: chrome, brushed nickel, dark gunmetal
Capacity: 17oz/500ml
Size: 6.1 inches x 8.7 inches x 3.3 inches
Sensor range: 0"~2.75"
Battery powered: 4 * AA (not included)
LED indicator: When the device is powered on and working normally, the LED indicator is blue. When the machine is turned off or the battery is low, the LED display will continue to flash. A small Phillips screwdriver (not included) is required to open the battery compartment. Longer than most other soap dispensers without a sealed battery box.
Reminder: Please use soap with low alcohol concentration. Granular soap is not recommended.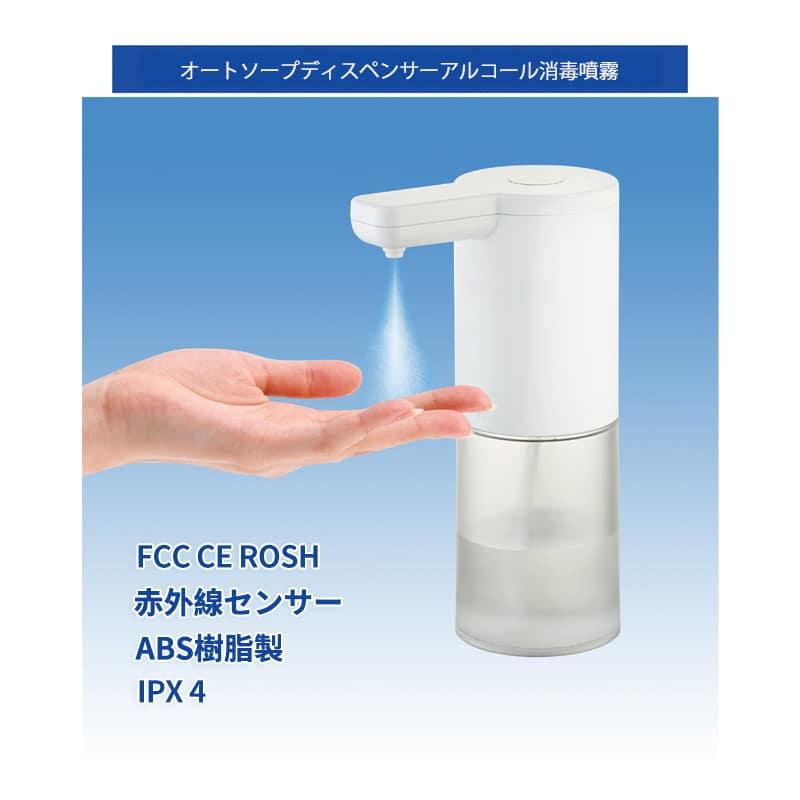 Application of bathroom glass soap dispenser:
1. Family
The appearance of the hands-free soap dispenser is very delicate, adding a simple and luxurious style to your bathroom. In addition, by using a clean soap box, you can match the color of the soap to the bathroom.
2. School
Using an automatic soap dispenser to teach children to wash their hands is the most effective way to prevent the spread of bacteria and viruses. Parents or teachers should supervise the use and ensure that soap or disinfectant contains the recommended alcohol content, which can effectively kill bacteria.
3. Office
In offices, administrative buildings, food service establishments and other workplaces, you can use high-quality soap dispensers in restrooms and washrooms to give your employees and visitors peace of mind.
4. Hospital
Hospitals, clinics and other medical institutions will benefit from patients, employees and visitors, thereby reducing the amount of bacteria and contaminants on their hands.