When using the
soap dispenser
for the first time, first add clean water to drain the vacuum inside. When adding soap, the inner bottle and pump head may contain some clean water when the soap dispenser is used for the first time. Everyone has this problem when they use it for the first time, so don't worry, because this is not a quality problem of the product but is left over from the inspection before the product leaves the factory. Of course, it is not necessarily there, it is possible.
If the soap in the soap dispenser is too thick, it may make the soap dispenser not liquid, so in order to dilute the soap, add a little water to the soap dispenser and stir it. Liquid.
The dust and impurities in the soap will block the outlet, so if you notice that the soap in the soap dispenser bottle has deteriorated, you should change the soap in time to avoid clogging the soap dispenser Trouble with the liquid outlet.
If the soap dispenser is left unused for a period of time, some soap may be condensed. At this time, the following methods can be used to solve the problem: if the amount of soap is small, it can be stirred with warm water. This can reduce the soap to If the above method is not feasible, remove the condensed soap, add warm water, and use the soap dispenser many times until the warm water drains from the soap dispenser. This is to clean the entire soap dispenser and then Add the soap again and it's ready to use.
Finally, to summarize, the above precautions are conditional. Generally, there is no such problem with soap dispensers that are used every day, but everyone also needs to understand to avoid special circumstances, such as going out. After a period of time, the soap dispenser may have the above problems. Once you have understood it, you will know how to deal with it.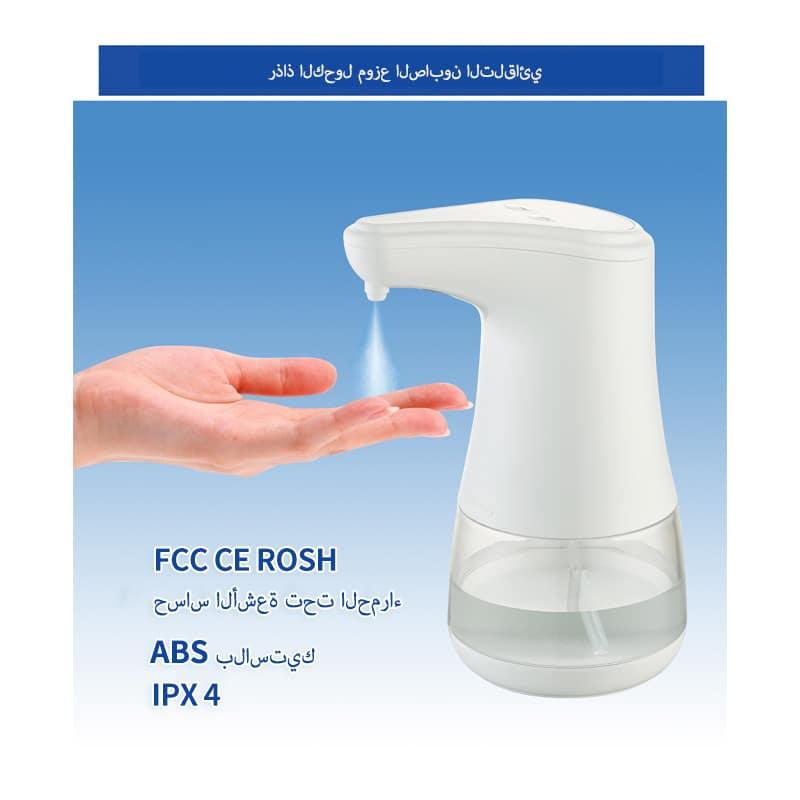 Ningbo Yiming Intelligent Technology Co., LTD., formerly known as Yuyao Yiming hardware and electrical factory, was founded in 2003. As a leading 
China Automatic Soap Sanitizer Dispensers Manufacturers
 and 
oem touchless automatic soap dispenser suppliers
. After more than 15 years of hard work and carefully built, the company covers a total area of 5000 square meters, At present, the company has more than 150 employees. There are 20 injection molding machines, 6 assembly lines, automatic production has been achieved, can independently complete the mold, plastic products development, manufacturing. Specializing in Technology development, Home Appliance R&d, Intelligent instrument manufacturing, Hardware products manufacturing, 
wholesale touchless automatic soap dispensers
, household appliances manufacturing, as well as production and sales. Warmly welcome customers at home and abroad to visit guidance, business negotiations!