Soap dispenser manufacturer Ningbo Yiming Intelligent Technology Co., Ltd. specializes in the production of automatic soap dispensers and
automatic foam soap dispensers
. Today, let's learn about the decontamination tips of soap dispensers.
Soap Dispenser Cleaning Tips
After the soap dispenser has been used for a period of time, dust or water stains cannot be avoided, and some soap may condense in the soap dispenser after being idle for a period of time. If the amount of soap is small, it can be stirred with warm water. If the above method is not feasible, remove the condensed soap liquid, add warm water, and use the soap dispenser several times until the warm water drains from the soap dispenser, so that the entire soap dispenser can be cleaned.
Through the above, I believe that everyone has a certain understanding of the soap dispenser decontamination tips. If you have any questions about the soap dispenser in the later stage, you can contact us at any time.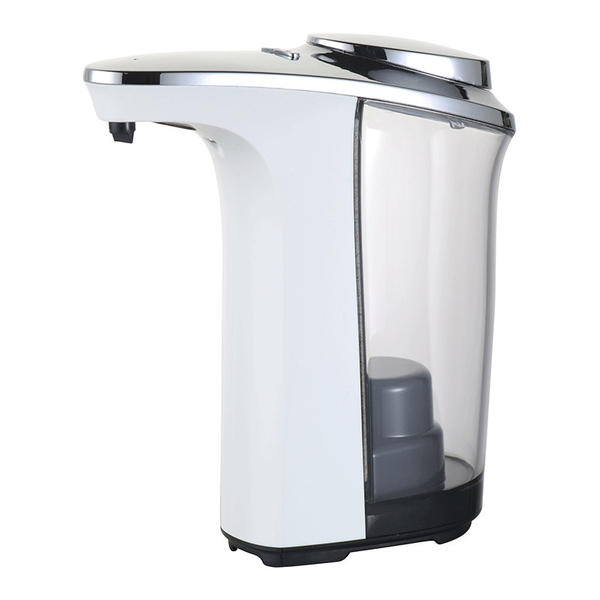 Distributeur De Savon Liquide Sans Contact Pompe Désinfectant Distributeurs De Savon Pour Les Mains 500 Ml
| | |
| --- | --- |
| Warranty | 1 YEAR |
| After-sale Service | Online Technical Support, Return and Replacement |
| Project Solution Capability | total solution for projects |
| Place of Origin |  Zhejiang, China |
| Model Number | YM-201 |
| Feature | Soap Dispenser/Spray Soap Dispenser |
| Liquid Soap Dispenser Type | Automatic Soap Dispenser |
| Product name | 360ML Electric Household Automatic Touchless Soap Dispenser |
| Color | White,Red, yellow, gray, black |
| Installation | Desktop/wall mounted |
| Capacity | 500ml |
| Size | 162x85x188mm |
| Certificat | CE, ROHS, FCC |
| Waterproof | IPX4 |