Bathroom soap dispensers are devices we more often imagine in public bathrooms, and our general impression of them is a plastic box with a handle. There seems to be no reason for us to replace our soap bars or liquid soap bottles with soap dispensers. However, these hand-washing products have great contrasts in hygiene, ecology, economy, etc.
According to all the experts, a bathroom soap dispenser is your best ally for washing and disinfecting your hands. Many of these devices are dishwasher-safe, so they can be easily cleaned and sanitized, reducing the build-up of bacteria on surfaces. Automatic dispensers further reduce the chance of cross-contamination on dirty surfaces as they release a programmed flood of soap with the help of motion sensors. They also make sure you use enough soap when washing your hands, which is a great way to teach your kids proper hand washing techniques. If you want to apply a moisturizing cream or antibacterial gel to your hands after washing your hands, you can buy a pack of bathroom soap dispensers or one of the many multipurpose soap dispenser models on the market.
Hand disinfection soap dispensers
are not only hygienic but also practical. They are also stylish, economical and ecological. Due to their increasing popularity, bathroom soap dispensers are becoming more common, more diverse and easier to use. You'll easily find a dispenser that matches your bathroom color and needs.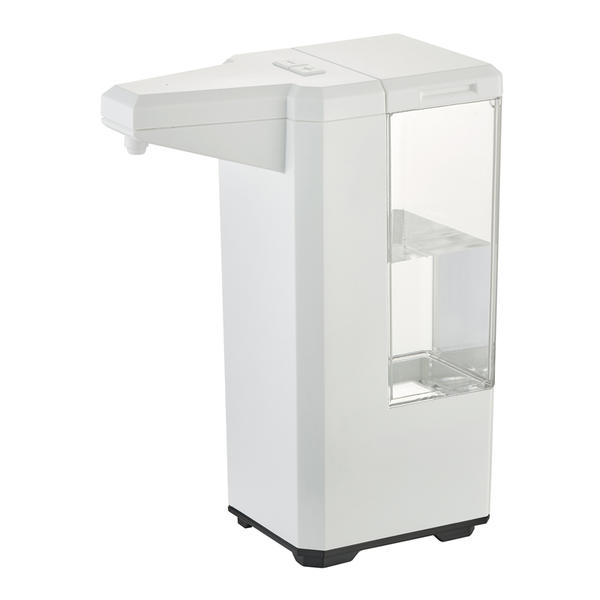 School Wall-Mounted Alcohol Mist Spray Soap Dispenser
| | |
| --- | --- |
| Warranty | 1 YEAR |
| After-sale Service | Online Technical Support, Return and Replacement |
| Project Solution Capability | total solution for projects |
| Place of Origin | Zhejiang, China |
| Model Number | YM-202 |
| Feature | Soap Dispenser/Spray Soap Dispenser |
| Liquid Soap Dispenser Type | Automatic Soap Dispenser |
| Product name | 360ML Electric Household Automatic Touchless Soap Dispenser |
| Color | White,Red, yellow, gray, black |
| Installation | Desktop/wall mounted |
| Capacity | 500ml |
| Size | 150x90x200mm |
| Certificat | CE, ROHS, FCC |
| Waterproof | IPX4 |
| Main Material | Plastic, ABS |
| Battery | No.5 Battery*4 (not included) |
| Function | Clean Hands |
| Application | Hotel, Villa, Apartment, Office Building, Hospital, School, Mall, Sports Venues, Leisure Facilities, Supermarket, Warehouse, Workshop, Acohol |