The automatic soap dispenser adopts precision integrated circuit technology, an open refill interface, and uses an intelligent infrared sensor to avoid hand contact and prevent cross-infection. It uses 4×1.5V dry batteries and is suitable for various soaps and detergents. It can automatically receive the signal to turn on the switch of the soap dispenser when the person reaches out the hand, so that the work can spray soap or foam.
Advantages
1. Adopt advanced human infrared sensor technology to automatically sense soap to avoid secondary cross-infection;
2. Suitable for a variety of viscous liquids, such as: hand sanitizer, detergent, disinfectant, sunscreen, etc.;
3. The appearance design is exquisite and compact, which not only saves space, but also serves as an exquisite household item;
4. Using 4 AA alkaline batteries, it can be used for about 1 year, which is energy-saving and environmentally friendly.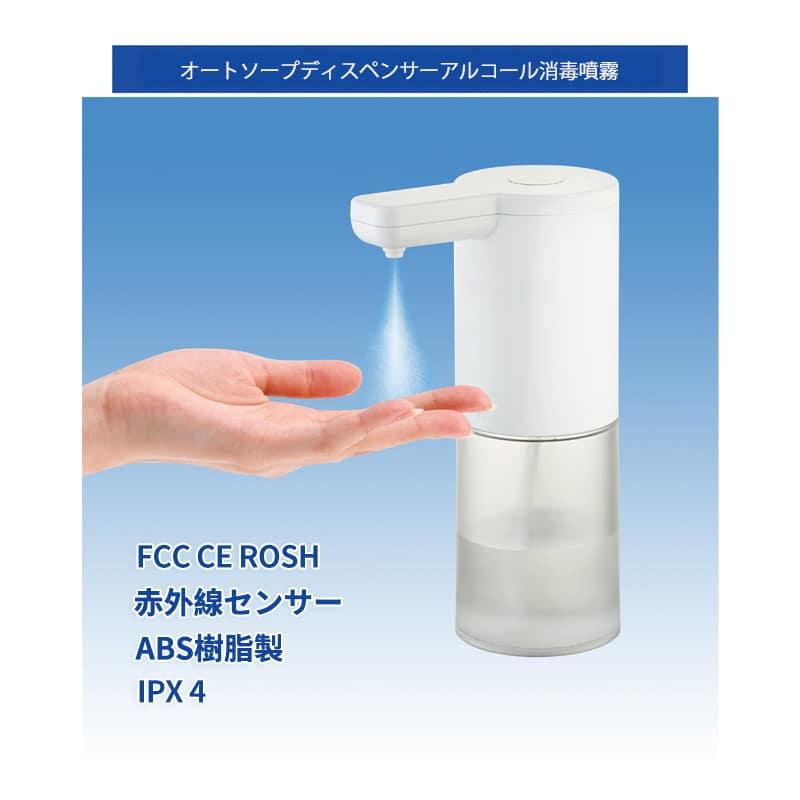 Precautions for use
1. When the liquid level is low, replenish the hand sanitizer immediately, otherwise the hand sanitizer will not flow out normally;
2. Do not apply a strong impact to the machine, otherwise it will cause serious damage;
3. If you do not use the machine for a long time, please turn off the power switch and remove the battery;
4. Please do not tilt the body to avoid leakage of hand sanitizer;
5. This product is suitable for use in bathrooms and kitchens;
6. Do not wash the body with water, otherwise it will cause damage to the product;
7. Do not use this product in a sunlit environment, otherwise it may affect the function of the product;
8. Ambient temperature for normal use of this machine: 3℃~50℃;
9. The automatic soap dispenser generally senses to give liquid once, 0.4ml-0.8ml once for kitchen industry, and the longest sensing distance is 3.5 inches (8.89cm);
10. Pay attention to check whether the soap dispenser is tilted to prevent the soap from leaking out;
11. It is best to turn off the power when not in use.
The above are the advantages and precautions of the automatic soap dispenser. The automatic soap dispenser has two working modes: automatic setting time and random time. At present, many soap dispensers adopt the form of supplying soap liquid or foam at a set time. That is to say, when you reach for the soap or foam, the soap dispenser will automatically receive a signal and let the machine work, but the machine has a specified time, and the machine will automatically stop when the set time is reached.